Learn the Basics of Chick Care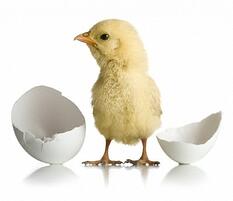 You can raise chickens for many reasons, such as eggs or meat production, or even to reduce the amount of bugs in your yard. If you're new to raising chickens, this guide will give you the information you need to successfully raise a healthy flock.
Learn the basics of chick care
Learn the common terms associated with chickens
Read about poultry feed selections
Read about the variety of poultry equipment available
To get the guide, fill out this short form. Your guide will download automatically.